Board of Advisors
Sunflower Mission consists of a committed group of passionate individuals that volunteer a significant amount of time and effort to ensure that our operations run smoothly and our programs are implemented effectively. Meet the members of our Board of Advisors below.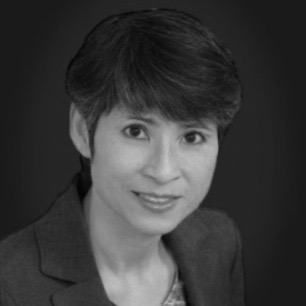 Duy-Loan Le started her career at Texas Instruments (TI) at 19 and two decades later became the first Asian American and the only female to get elected to the highest title Senior Fellow in TI's history. During her 35 year career at TI, she led the development to grow TI's Memory product line across 5 countries and 3 continents to generate multi-billion dollar revenue, oversaw the development of the world's fastest Digital Signal Processor per 2004 Guinness World Records, and pioneered products enabling TI's entry into base station & VOIP markets. Duy-Loan holds 24 patents and currently serves on the board of directors at National Instruments Inc., Cree Inc, Ballard Power Systems Inc. and other private & start-up companies. She obtained her BSEE from The Cockrell College of Engineering at The University of Texas in Austin and MBA from The Bauer College of Business at the University of Houston and currently serves on the board of advisors at both institutions.
Khiem Ngo was awarded Doctor of Chiropractic and Bachelor of Science in Healthcare Administration. He retired from the healthcare industry to become a business owner in the restaurant franchise industry. Mr. Ngo's interests include travel, photography, and sports. He and his family hold a firm belief in the value of education as evidenced by their engagement with Hung Vuong Vietnamese School for more than 25 years and Sunflower Mission for almost a decade.
Dr. Thai Dinh Nguyen resides in Westminster, California where he currently practices medicine as an internist. He remembers growing up reading about Vietnamese history and finding it difficult to not take pride in the Vietnamese heritage. A few of his favorite heroes and stories are Hai Bà Trưng "Đuổi ngay Tô Định, dẹp yên biên thành", Lý Thuờng Kiệt đánh Tống "Nam quốc sơn hà, nam đế cư..", nhà Trần ba lần đánh đuổi quân Nguyên, Nguyễn Huệ 10 ngày đại thắng quân Thanh. He credits his career and life's successes to emphasis on education and hard work, in addition to the invaluable opportunities and resources available in the U.S. He sees how connecting students to those resources can make a difference. He hopes to help students in Vietnam gain access to the education they need to be successful.
Dr. Nam Hoang is a Board Certified Internal Medicine and Pediatrics physician. He graduated with a B.S. from Texas A&M in 1987, a M.D. from Texas Tech Health Sciences Center in 1991, and finished his residency at University of Texas H.S.C. Houston in 1995. Dr. Hoang is a tireless volunteer for Charitable causes. He and his wife Vanessa, have three lovely young children. His hobbies include playing the classical guitar, gardening, handyman work, and raising koi fish.
Quynh Bui is currently a Senior Clinical Research Associate at Covance. He graduated from the University of Calgary with a Bachelor of Science in Zoology. He also holds a Doctor of Chiropractic degree, a Master of Science in Biology, and a Master in Public Health. He has worked actively with Sunflower Mission since 2003; having served on the Board of Directors for 8 years.
Elena Tran is an Organization Change Manager. She graduated summa cum laude with BSBA degrees in Business Management and Marketing from Rockhurst University in Kansas City, Missouri. She was valedictorian of her high school graduating class at Northeast Magnet High School in Kansas City. Elena has been awarded scholarships and awards for her academic achievements and performance on the job.
Dr. Thuan Tran graduated medical school in 1961 in Vietnam, and he has been a practicing physician for over 30 years. Dr. Tran served in the Vietnamese Army (Rangers) for several years during the Vietnam War and was Chief Physician of Rangers. He was Head of Health Department in the Quang Nam and Kien Phong provinces. Additionally, Dr. Tran was the Director of Kien Phong Hospital.
Kim Williams-Smith holds a BS in Electrical Engineering and enjoyed a 27-year career with Texas Instruments where she managed high tech projects ranging from semiconductor chips to complex radar systems. She gained a global perspective leading multi-national teams and working with customers around the world. Kim has supported Sunflower Mission since its founding because she witnessed firsthand how enabling education in other countries dramatically improves lives, contributes to superior diverse business solutions, and promotes cross-cultural understanding. Since retiring, she has become a half-marathoner and pursues travel and several charitable interests with her husband, Rick.
Dr. Hoang Phi received his Doctor of Medicine, specializing in Internal Medicine, from the University of Texas Medical School at Houston. He has been in private practice in Houston since 1994. Dr. Phi strongly believes in giving back and has served the Vietnamese community through numerous health fairs; free monthly medical clinics at the Vietnamese Civic Center; and medical talk shows on Saigon Network TV. He's a supporter of Sunflower Mission because he believes that education is the key to raise the standard of living and society's advancement. He is an avid cyclist and triathlete. He has cycled across southeast Asia and competes in triathlons, including the Ironman.
Dr. Tito Phuc Nguyen is a Board Certified Radiologist and Neuroradiologist. He graduated from the UC Riverside/UC Los Angeles BS/MD program and did his Radiology residency training at UC San Diego and Neuroradiology fellowship at UC San Francisco. He joined the Southern California Permanente Medical Group in 1994 and served on its Board of Directors from 2000-­2006. Dr. Nguyen attended the Sunflower Mission work camp with his daughter in 2014. Education remains an integral part of his activities through leadership roles in community PTSA and GATE programs and lecturing at UC Riverside Medical School.